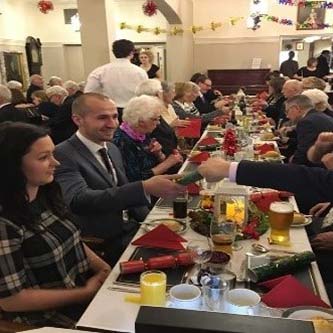 Freemasonry, based on the belief that each man has a responsibility to help make the world a better place. It's a profound new sense of purpose and community. It's a path of self-discovery and shared beliefs that make good men better sons, husbands, and fathers. In short, it's a way of life.
Together in York We make a profound difference
For members
We are committed to engaging and retaining members and their families through an enhanced, sustaining, and relevant membership experience. Fellowship, family, and lifelong learning are important to us. Leadership development and Masonic education are offered in a variety of formats to assist members in their continuous pursuit of knowledge, helping them excel both inside and outside the fraternity.
For those in need
Relief is one of our enduring and relevant values. We take responsibility for the well-being of our brothers, our families, and our communities. It's our obligation. Our philanthropic causes are supported entirely by our members' generous contributions.